WHO WE ARE
Why choose Srishti Films?
FAQ'S
1. Why is video important for any business?
Videos are the trend now towards becoming one of the most powerful tools of marketing. Videos engage, educate and entertain thereby arresting the attention of potential customers. The growth of videos has been enormous creating a long-lasting impact for businesses.
2. How long should my video be?
We believe – "Less is more". But most importantly, the video duration is as long as it is required to convey your message across to a wider audience in the best way possible.
3. How long does it take to make a video?
It depends upon the type of marketing video that suits your business. Every type of video goes through phases of pre-production and post-production to attain a high-quality output. Usually, the completion of a video takes few weeks' time. But Wait!! We do love working with deadlines.
4. What is the standard video format and quality?
We usually send our output in 1080p since quality matters the most to us. And for the format, we mostly stick to .mov or .mp4.
5. What is the process of video production like?
The process of Video Production can be classified into many stages based on Animation and Live Action. These stages play an important role in determining the end cost of your video.
6. What is the Pre production like?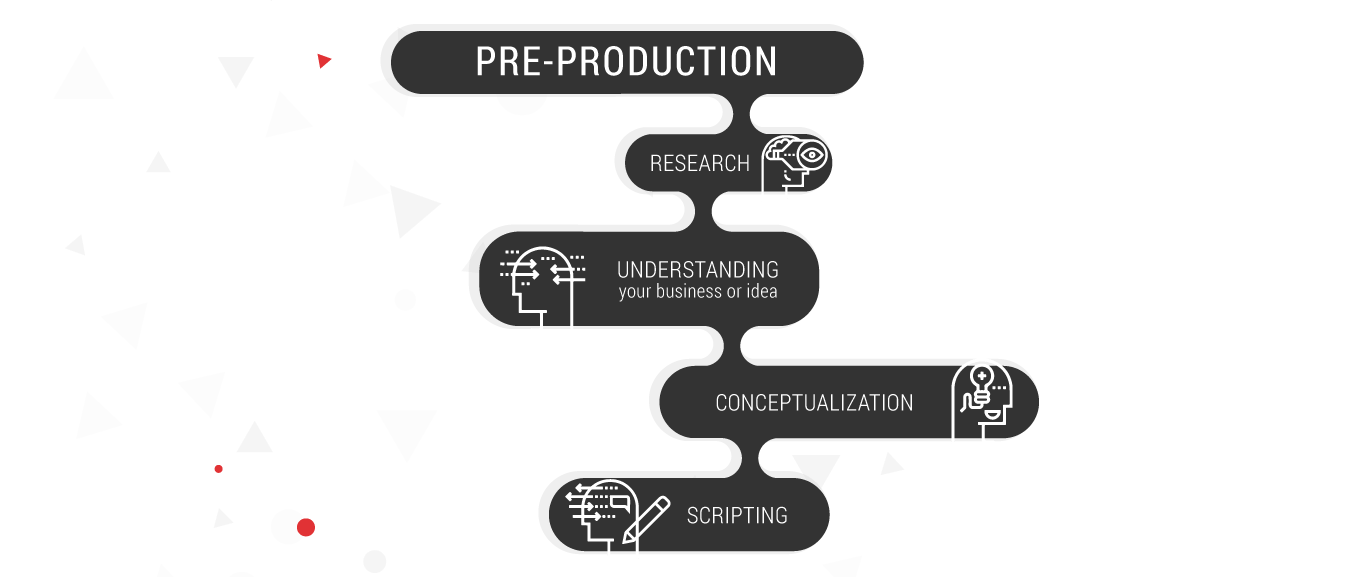 7. What is the production like?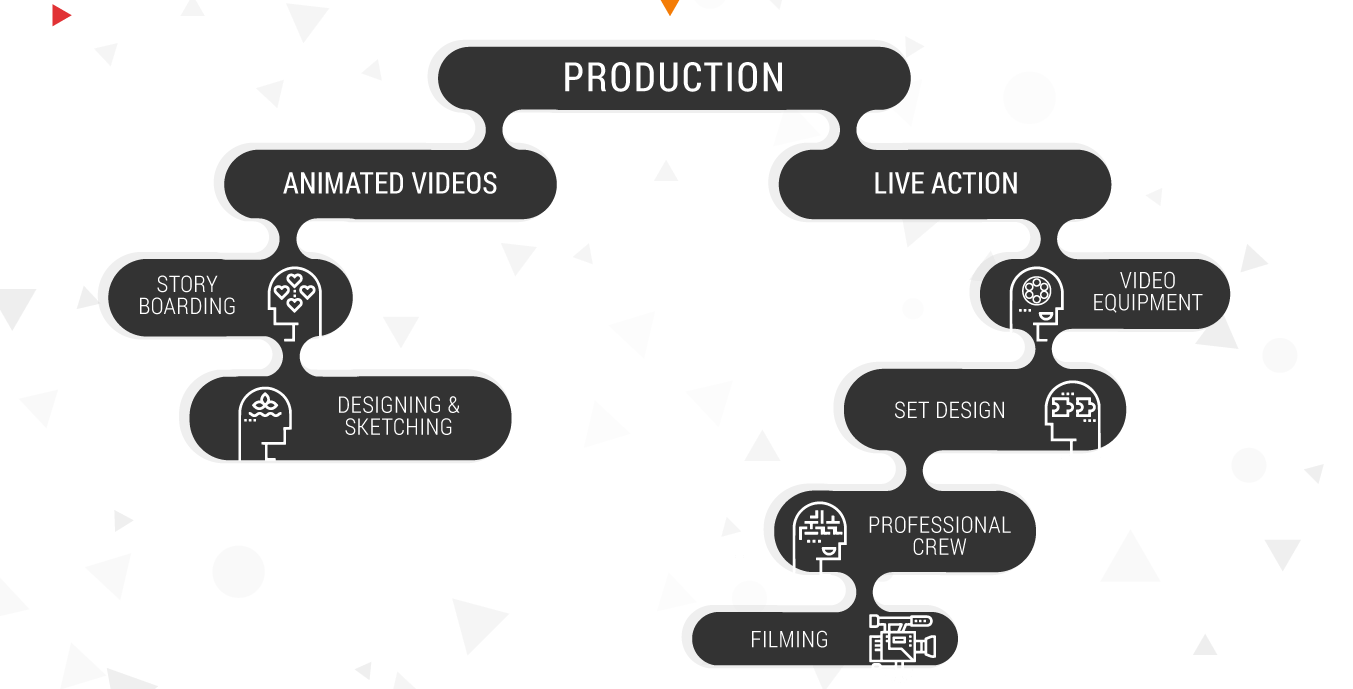 8. What is the Post production like?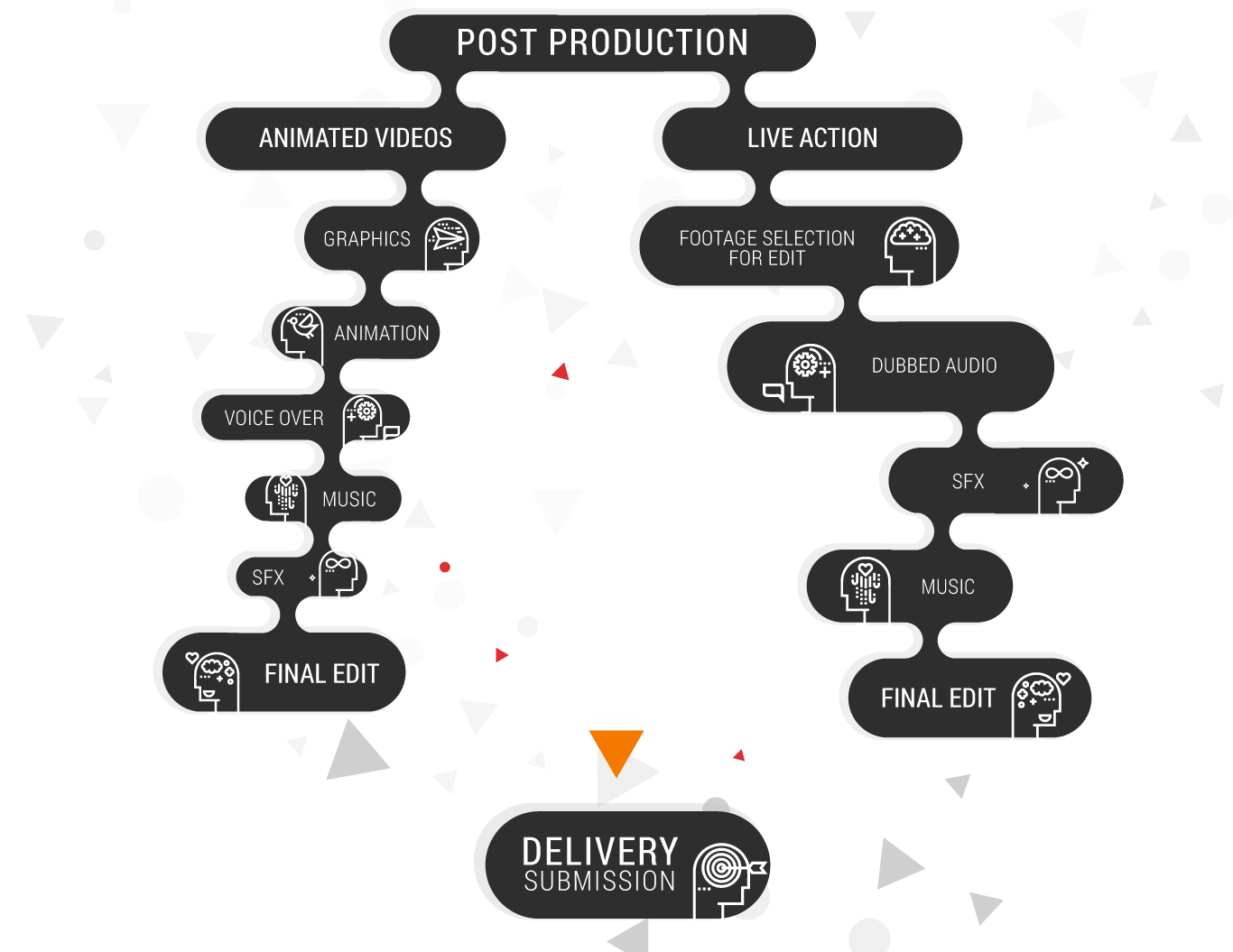 9. Do you provide a full-service production?
Yes, we do provide a full-service right from Pre-Production to Post-Production until the delivery of the final video.
10. How are your rates placed?
We at Srishti films, create videos of high quality. We have a passionate team of professionals who don't compromise even on the smallest details. Hence our rates are reasonable but also competitive within our sector.
CONTACT
+91 9845533311
LET'S TALK,